Choose McKinnon for your water heater Installation & service in Toronto and surrounding areas
Enjoy Clean, Hot Water with the Right Water Heaters
Hot water is important to you, right? If you're tired of waiting for the hot water to reach you, or get frustrated when that nice, steamy water turns icy in the middle of your shower, it might be time for a new hot water heater.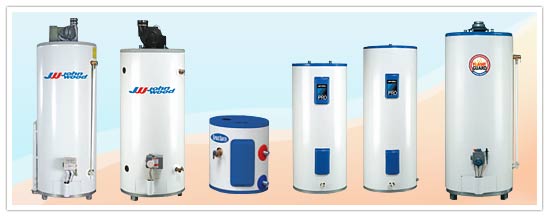 There are a number of different systems and tank sizes to choose from, and you can even consider going tankless! Imagine your home having hot water on demand, when you want it and when you need it.
Traditional hot water heaters are also more efficient today than ever before. Whichever system you choose, Mckinnon Heating Cooling is ready to install it for you.
Mckinnon Heating Cooling Proudly Services a Variety of Water Heater Brands
While we only sell what we consider to be the best, we service a variety of other hot water heaters from manufacturers such as:
GSW
John Wood
Navien
Rinnai
Takagi
Bradford White
If you need service, contact Mckinnon Heating Cooling and one of our professional and experienced technicians will be glad to assist you.