Get the Perfect Air Conditioner for Your Home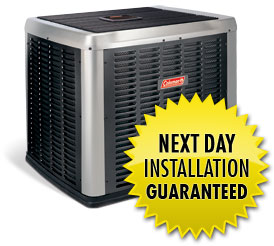 The summer months are growing warmer and with today's efficient air conditioning systems, there's no reason to endure another day of oppressive heat. Did you know that there are three different types of air conditioning systems to choose from? They are:
Residential Forced Air Split Systems – Ideal for homes with forced air furnaces typically located in the basement
Residential Attic-Based Split Systems – Suitable for homes with electric baseboard or water-based radiator systems (low and high velocity systems that are installed in the attic or crawlspace).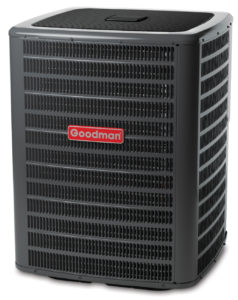 Ductless Split Air Conditioning Systems – Recommended for homes with electric baseboard or water-based radiators systems.
Every home is different, and in order to determine the best one for your home, an in-house consultation and assessment can provide you with the essential information to make the right decision. When you have all of the options, benefits, and costs of each system in front of you, you'll rest more comfortably knowing you made the right choice.
Is It Time to Retire that Old, Clunky Air Conditioner?
Or is there some valuable life still left in it?
It can be tough at times to determine whether you should pour more money into an aging air conditioning system or make the investment to replace it. Here is a general guideline to help you decide what the right thing is to do:
If the air conditioning unit is less than 5 years old, repairing it is generally the best option.
If the air conditioning unit is more than 8 years old, the repairs tend to be costly and replacement is the better alternative.
If the air conditioning unit is between 5 and 8 years old, it's best to weigh the pros and cons of replacing or repairing the system, based on estimated future costs.
When replacing your air conditioner system, pay attention to the SEER rating (Seasonal Energy Efficiency Ratio), which indicates the amount of energy required to provide a specific cooling output. Each point increase in the SEER rating equals about a 10% efficiency increase.
Don't sweat through another hot, humid late spring or summer afternoon because your old air conditioning system isn't cutting it anymore. You want to enjoy those warm summer months and not have to wait around hoping your home will cool off.
Investing in a higher efficiency air conditioning unit can result in significant savings on your monthly electric bills. Call on Mckinnon Heating Cooling today and get ready for a great summer coming up.
Air Conditioner  Care and General Maintenance
Getting the most out of your air conditioning system year after year is a matter of care and maintenance. When refrigerant levels are low, or coils or coated in dirt and debris, your system will tend to operate less efficiently, driving up your energy bills.
When the compressor is forced to work harder, this cuts the lifespan of your unit as well.
When you follow simple maintenance steps and procedures every year, you can extend the life of your air conditioner beyond 15 years. To do this,
Check all hose connections for leaks. Make sure the condensate tube drains easily.
Change/clean the air filter once a month. This is extremely important during summer months when dust and allergens are at their highest rate.
Keep plants at least 2 feet away from the AC unit.
Clear the air vents and registers -or grills- periodically.
Having the ducts professionally cleaned every few years can improve performance as well.
Keep furniture, drapes and other household items away from registers.
Having your air conditioner system inspected by an experienced professional once a year can ensure that it operates at its peak performance and efficiency levels. It's an investment that pays dividends throughout the year.